SPORTYTUDE is a Sports Management Company formed by Sports Commentator & Presenter Roshan Shetty. The name SPORTYTUDE arises by clubbing the words SPORT and ATTITUDE. SPORTYTUDE was formed with a primary objective of providing a robust platform for discovering young talent and further promoting & nurturing the same in India. We also intend to promote niche sports in our country, acting as a catalyst and igniting a flame for the potentially talented sports persons, thereby fostering them to maximize their capability to the fullest.
We also undertake spreading of knowledge and benefit of Sports to people across the country. Professionalism dominates every aspect of our team. Comprehensive modus operandi ranging from planning to successful execution of services for our stakeholders has been developed, where every facet is covered to enhance a sportsman's ability & develop their talent. We, the management cadre, work in tandem where each member plays a vital role to ensure that SPORTYTUDE services meet the need of our sportsman on and off the track.
VISION
We Envisage to create a 360° robust platform to unearth, nurture & foster fine talents to achieve their dreams & to render them better human beings.
ROSHAN SHETTY
FOUNDER & CEO
Roshan Shetty is a National Sports Commentator & Presenter and made his Television Debut on Star Sports Network in 2019 & has voiced some of the Premier Football Leagues in the Country which includes "English Premier League & Hero Indian Super League Youth Games " , "Hero I League" & also the "Reliance Foundation Youth Sports" & holds Dual Master Degrees in Sports Business Management Studies & Media & Communication respectively and has worked with a Primetime EMMY Award-winning Director.
Motto : BELIEVE, ACHIEVE & INSPIRE
SAMID GHARADE
HEAD OF OPERATIONS
Holds a Master's Degree in Science, having an unbridled passion for sports and affinity for Cricket also got him interested in the management side of it, loves a challenging environment either on the pitch or off it.
Motto: Be the Go Getter.
DEVENDRA SURVE
DIRECTOR OF ACADEMY & TECHNICAL HEAD
Qualified Professional Licensed Coach (FA Level 2) from Football Association of England. A Passionate Footballer, Fitness Enthusiast and a true Nation Lover, prefers taking Success and Failure in a Balanced manner. A true Believer in Himself and Spirituality is of utmost importance.
Motto: Have your own Ethics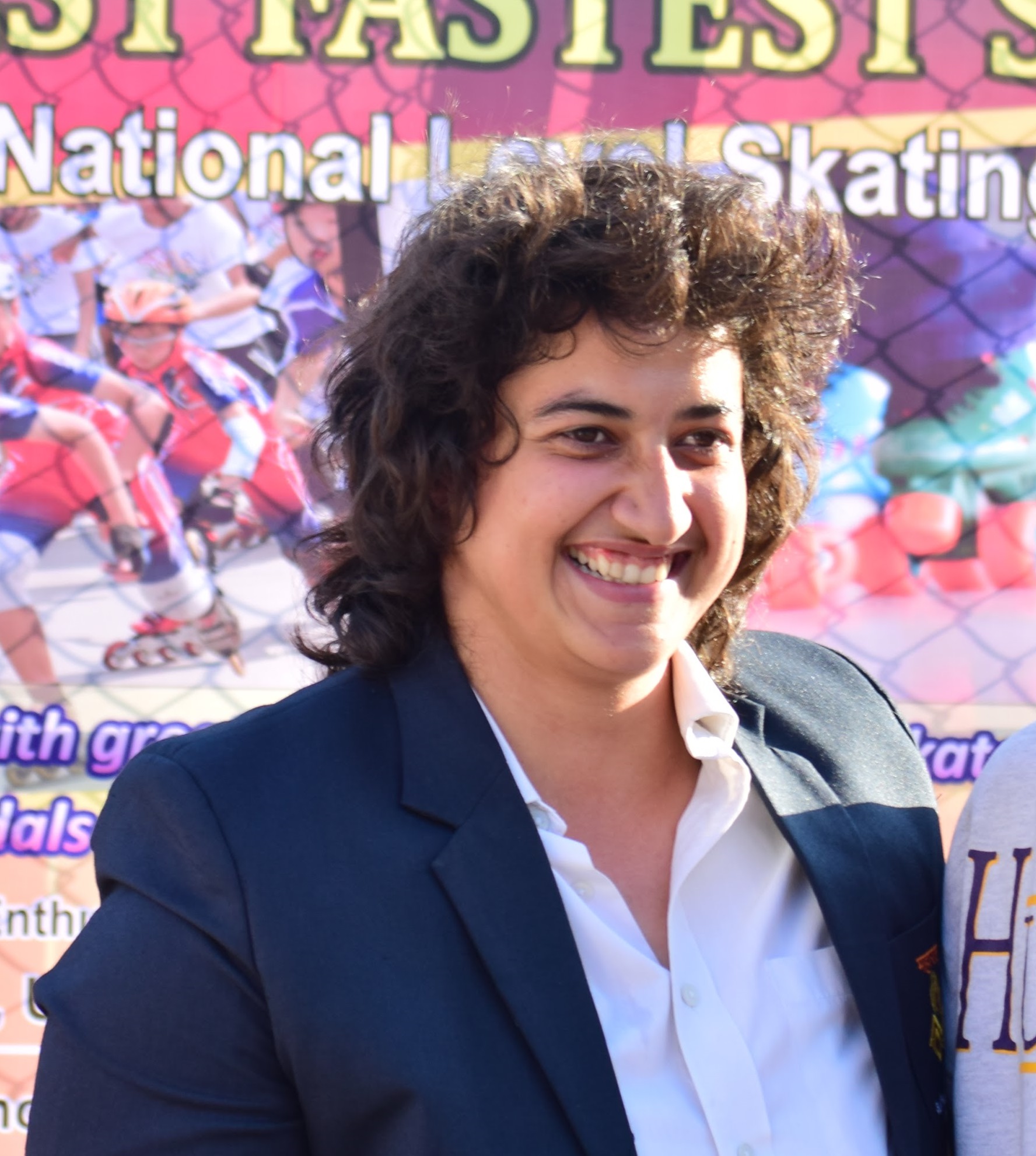 VAHBIZ BHARUCHA
HEAD OF PERFORMANCE & HEALTHCARE
Captain, Indian Women's Rugby Team , Ted X Speaker, featured on MTV's "Ultimate Fitness Fan" and recipient of Doordarshan's Sahyadri Hirkani Award 2016 for Excellence is Sports, a practicing Physiotherapist, loves Animals, Exercise and Bread.
Motto: Everything that happens , happens for good.
PARTNERS & PREVIOUS SPONSORS